Sponsored Content
By: Aixa Marerro – Head of Spaulding Decon Communications
Spaulding Decon, the leading remediation company in the U.S, was created in 2005 as a one-person service company.   Laura Spaulding's story started a few years after leaving the military and pursuing a career in law enforcement.  While working a double homicide, a family member of the deceased approached Laura and asked, "who is going to clean this up"?  That one question started a chain of events that ultimately led to Spaulding Decon becoming a national franchise with 54 locations. Initially the company was created with the intention of being a crime scene cleaning company but has thus evolved into a full-service franchise offering services anywhere from water remediation, biohazard clean-up, rodent clean-up, hoarding cleaning and so much more. In 2022 Entrepreneur Magazine named Spaulding Decon as their #1 franchise within the restoration category, which is proof that Spaulding Decon is in a class of its own and continues to excel consistently.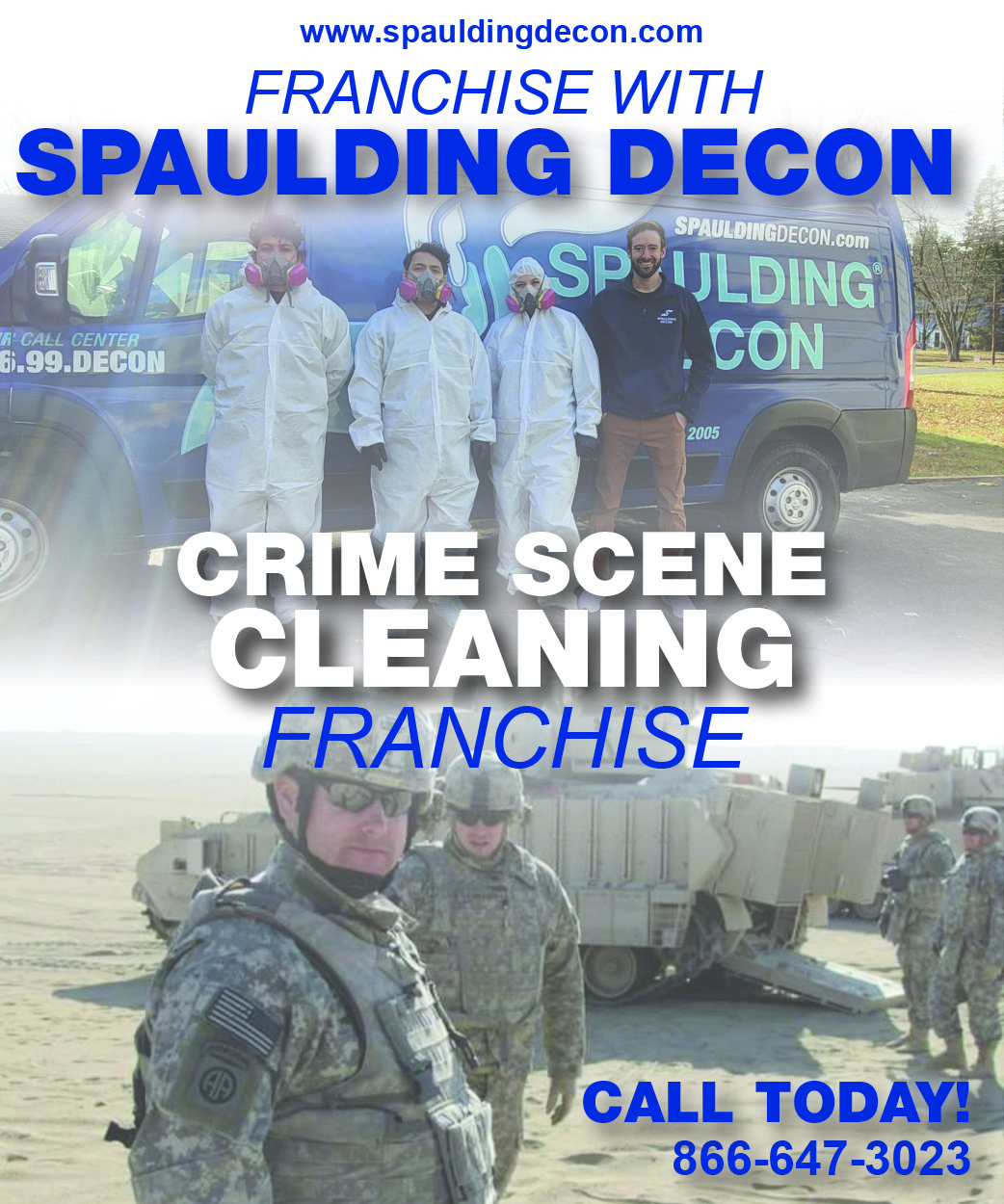 Being a full-service remediation company has allowed the franchise to service customers dealing with an array of circumstances. Our franchisees love the opportunity to serve people at their most vulnerable moments.  They take pride in being the last responders!  Laura Spaulding has indoctrinated her franchisees into the Spaulding family with a level of preparation that sets the owners up for success.  Spaulding Decon allows people to be a part of the Spaulding family while owning their own business, but additionally Spaulding Decon provides franchisees with training, field support, marketing tools, equipment, mentorship, a call center, and best of all a well-established brand.  Due to the nature of our business, Spaulding Decon is a recession proof business.  Since Spaulding's inception in 2005, the team has grown by 50-75% yearly making Spaulding Decon one of the fastest growing franchises in the business.
At Spaulding Decon, they not only admire and respect veterans, but they want to encourage veterans to join the team.  Being a veteran herself, Laura Spaulding feels that veterans make the best Spaulding Decon franchise owners.  Veterans have exceptional discipline, determination and are prepared to face some of the gory and difficult scenes and circumstances, any given day on the job.  Veterans are resilient, driven and typically exceed expectations.  The company currently has 16 franchises that are veteran owned and thriving!  When we asked franchisee owner and veteran Ben Smith why he felt veterans make excellent members of the Spaulding Decon family and he said, "as veterans, you understand community more than anyone else".   He went on to explain that the company runs its' organization as a team.  They work hard to uplift one another and to help one another succeed.

Franchising with Spaulding Decon is a fairly easy process.  The franchise assigns you to their Franchise Development Manager who will provide information about the business model, marketing, operations & logistics, and franchise support that comes from corporate to help you decide if Spaulding Decon is a good fit for you.  We asked Toni Harvey, Franchise Development Officer at Spaulding Decon, about the qualification process for those interested in franchising and she said "no work experience is required.  We certainly value an attitude of gratitude and someone who is coachable, empathetic, compassionate, goal oriented and has a strong entrepreneur mindset".  While there are financial qualifications that need to be met as well, Spaulding's franchising model is structured holistically for success.  This is already a well-established brand, and they want franchisees who will uphold the company's values and represent the brand in the best light possible. Customer service is the most important thing to the company and thus, they seek individuals who care about helping others during their most difficult times. 
According to indeed.com, most veterans have an exceptional work ethic.  They are determined to accomplish set goals and work extremely well under pressure. Veterans are used to working in a team environment and easily follow structure.  Most veteran's have integrity and make themselves accountable for their performance and success. Typically, they acquire certain skills through their training that help them transition nicely into their professional careers.  Leadership is a skill that is essential when owning a franchise, as you will be overseeing technicians and you will be the person responsible for their work performance, professional development, and success.  All these traits are essential towards being a successful franchise owner and boss. Spaulding Decon values these characteristics and seeks loyal, empathetic, driven individuals to represent their brand and become business partners.  "They are mission based and so are we! They follow systems very well and are highly organized, and disciplined" said Laura Spaulding, CEO, when asked what values veterans bring to the franchise. 
Many veterans experience hardship when looking for employment.  According to the Bureau of Labor Statistics many organizations overlook veterans when looking for work candidates.  The reasoning behind this varies.  At times veterans are overlooked due to their lack of workforce experience, disabilities acquired while in the military, age, and even stigma.  Many employers are fearful of hiring veterans because they fear the integration process for a veteran from military to the workforce won't be a smooth transition.  In addition to physical disabilities, many veterans struggle with PTSD (post-traumatic stress disorder) and depression due to combat experience and so forth. 
Spaulding Decon values veterans and their contribution to our country as well as their contribution to the franchise.  They encourage veterans who are seeking entrepreneurship to consider their franchise so much so, that every year they feature a Veteran's Day Giveaway.  This contest gives a qualifying veteran the opportunity to obtain their own franchise without having to acquire the franchise startup fee of $45,000, if selected.  It is a wonderful incentive to give back to the veteran community and give them a business homestead.  This is just a simple perk Laura Spaulding has extended to this community for a few years now because she feels so strongly about the contribution veterans bring to Spaulding Decon as a franchise and as a family that strives to help one another succeed.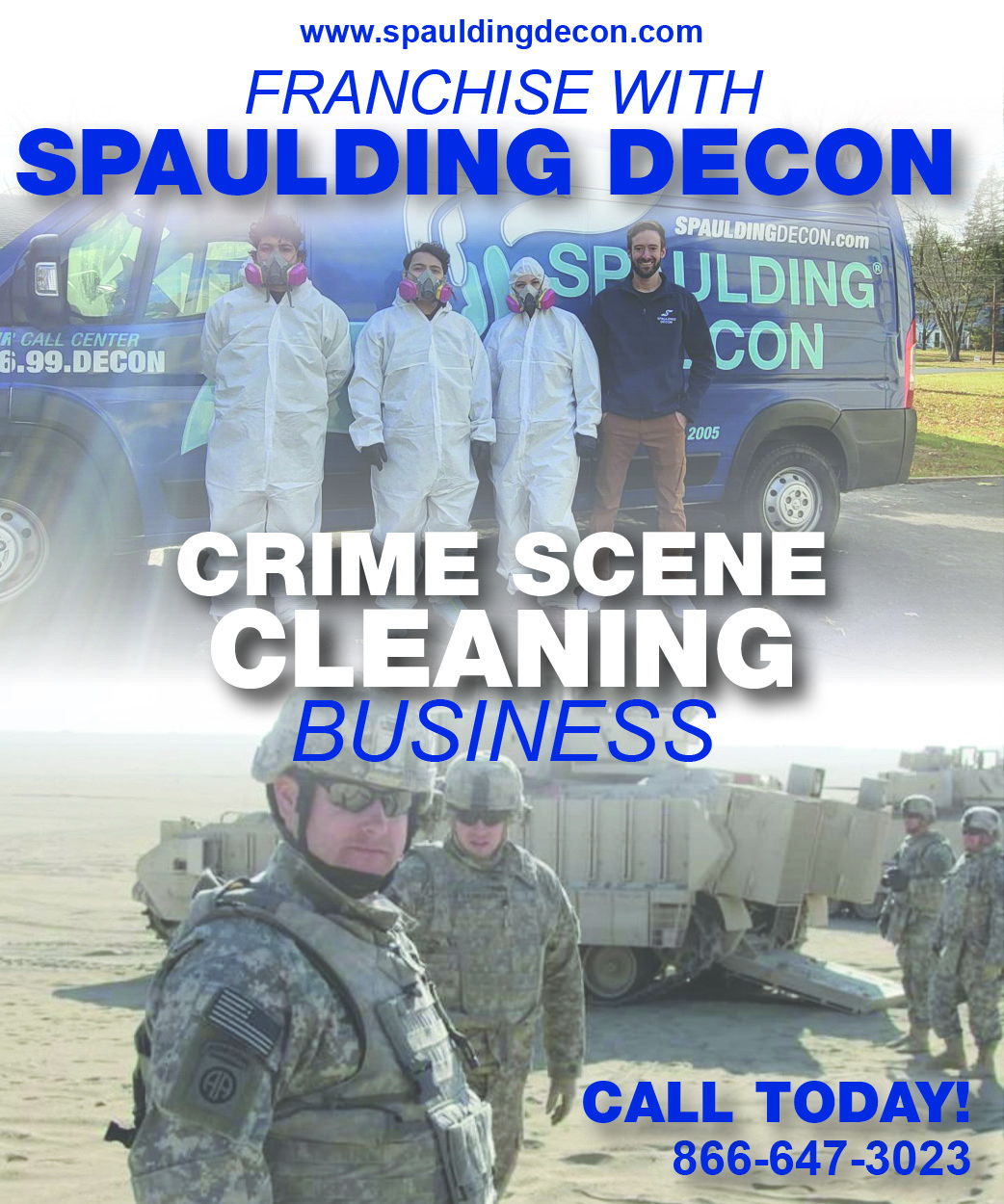 Spaulding Decon continues to grow exponentially and has plan to expand internationally to countries such as Australia and United Kingdom to name a few.  They expect to create a brand that is known in every household but that provides a quality of customer service that exceeds their customers expectations every time.  With veterans owning so many of their franchises, the company is certain they can achieve goals of this magnitude and are well on track to doing so. If you have more questions about franchising, learn more here.