Sponsored Content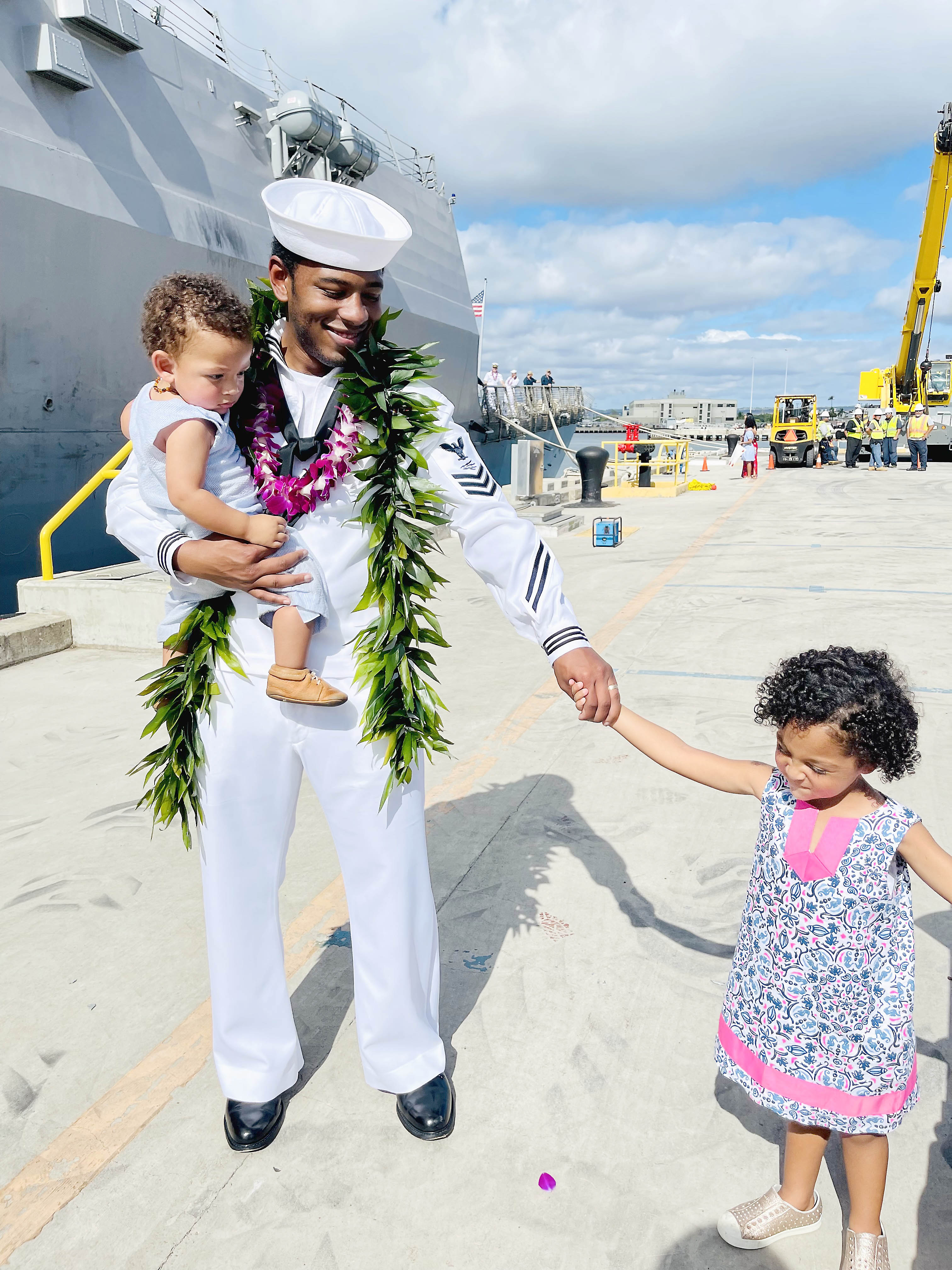 Within the highest levels of the United States military there is a shared belief that the strength of our forces depends on the people who serve. Under this same mindset, it's critical to recognize the individuals that make up the All-Volunteer Force come from increasingly diverse demographic, cultural, ethnic, religious, and racial backgrounds all for one common purpose: to fight and defend this nation. 
At Blue Star Families we know service members of color, and their families, are not immune to the effects of discrimination while they serve, and it is our mission and responsibility as the nation's largest grass-roots military family support organization to be a catalyst for positive change.
Every day our military becomes more diverse. Today, three in ten service members identify as a racial/ethnic minority and within five years the most recruitable U.S. adults will be people of color. When we think about the future strength and readiness of our military, we cannot risk excluding policies that are designed to ensure our forces can operate cohesively as diverse teams.   
This week, a bipartisan group of over 30 former top defense officials, including former Secretaries Leon Panetta, Chuck Hagel, and Mark Esper, along with former service secretaries and chiefs released a joint statement acknowledging diversity as an imperative for force readiness and calling on military and community leaders to rise to the challenge.
According to a flagship study released in February, nearly half of active-duty family respondents of color report they have considered racial/ethnic discrimination in their installation ranking decisions. This reveals a reality in which servicemembers, and military families consider the prevalence or likelihood of discrimination when accepting their PCS orders.
Through Blue Star Families Campaign for Inclusion's racial equity and inclusion work, we are proactively addressing the inequities in the service experiences of military families of color, and are working to increase their sense of belonging in communities worldwide.
This month, we celebrated the graduation of 12 racially-diverse leaders who make up the inaugural class of Blue Star Families DEPLOY (Diversify and Expand the Pipeline Of Leaders Of Your Military Community) Fellowship Program. These fellows have served over the past year in Blue Star Chapter-based and national roles receiving training in military and Veteran service organization leadership and working to improve experiences and increasing representation of military families of color. 
We believe initiatives like the DEPLOY Fellows program can serve as models for corporations and service branches to implement the Department of Defense's new Equity Action Plan which seeks to advance equity for military families who are members of underserved communities. 
As veterans, servicemembers, and their families recover from 20 years of fighting in Afghanistan and military forces face new deployments to the European theater, it is vital that we don't pause conversations focused on addressing disparities currently affecting military servicemembers and families of color at home.
Maintaining our future force means ensuring experiences of inclusion for all our diverse military families wherever their military journey takes them. At Blue Star Families, we hope our work can provide an entry point to initiate, develop, and enhance conversations in communities and businesses as well as within the halls of Congress so that we can work together to increase representation and inclusiveness and improve overall military readiness.
Our approach to solving existing challenges of discrimination within our military does not require a one-track, one-entity strategy. Addressing disparities affecting military servicemembers and families of color demands collective action and collaboration between civilians, lawmakers, business leaders, and more.
We encourage military service leaders to update diversity, equity, and inclusion (DEI) plans to address challenges military dependents of color face and identify best practices for working with local civilian communities to solve them.
It is our responsibility as Americans to lead and inspire conversations that will benefit the future wellbeing of our military and our military families now and for generations to come.
Read the Full Statement:
Diversity is a strength of the U.S. military, and our experience as senior defense leaders tells us that capable and diverse teams are more effective in today's complex environment. Our military is already made up of people from all walks of life, and we will increasingly recruit from all segments of our population – this means that within five years, service members of color will likely make up the majority of recruits. Additionally, we know that with an All-Volunteer Force, the strength of the force depends significantly on the resilience and well-being of our military families.
While we recruit the Soldier, Sailor, Airman, Coast Guardsman, Guardian, and Marine, we retain the whole family. As such, it is our judgment that the important new research released by Blue Star Families about the experiences of military families of color can serve to begin a conversation that can improve the well-being of military families and ultimately strengthen our All-Volunteer Force. Even if some of us may not support all of the recommendations, we do encourage military and community leaders to consider and collaborate on addressing areas of challenge revealed by the research. By ensuring an inclusive environment for all military families – wherever military orders take them – we can enhance the effectiveness of the military and continue to attract America's best to our All-Volunteer Force.
Signatories:
The Honorable Leon Panetta
The Honorable Chuck Hagel
The Honorable Mark Esper
The Honorable Robert Wilkie
The Honorable James L. Jones, Jr., General USMC (Ret)
The Honorable William J. Lynn III,
The Honorable Eric Fanning
The Honorable Ryan McCarthy
The Honorable Richard Danzig
The Honorable Kenneth Braithwaite
The Honorable Whit Peters
The Honorable Heather Wilson
The Honorable Barbara Barrett
General Joseph F.  Dunford, Jr., USMC (Ret)
General George W. Casey, Jr., USA (Ret)
Admiral John M. Richardson, USN (Ret)
General David L. Goldfein, USAF (Ret)
General Robert B. Neller, USMC (Ret)
Admiral Paul F. Zunkuft, USCG (Ret)
General Lester L. Lyles, USAF (Ret)
General Larry O. Spencer, USAF (Ret)
General Johnnie E. Wilson, USA (Ret)
General Edward A. Rice, Jr., USAF (Ret)
General Vincent K. Brooks, USA (Ret)
General John W. Nicholson, Jr., USA (Ret)
Sergeant Major of the Marine Corps Alford L. McMichael, USMC (Ret)
Sergeant Major of the Marine Corps Carlton W. Kent, USMC (Ret)
Chief Master Sergeant of the Air Force Kaleth O. Wright, USAF (Ret)
Master Chief Petty Officer of the Coast Guard Vincent W. Patton III, USCG (Ret)